March 26, 2018
Recovered by Jay Crownover *Review* + *EXCERPT*

by Jay Crownover
Release Date: 3.27.18
KBN Rating:
It was hate at first sight……
Affton

I hated Cable James McCaffrey.

He was entitled, spoiled, a user…and an addict.

He was out of control and didn't bother trying to hide it.

He had everything anyone could want but still seemed miserable and lost.

Every move he made, every mistake he stumbled his way through, rubbed me the wrong way. However, I couldn't stop myself from trying to save him from himself when no one else would. In the sweltering heat of the summer, Cable taught me that having it all means nothing if you can't have the one thing you want more than anything else.

Cable

I was obsessed with Affton Reed.

She was rigid, uptight, and no fun. There was something about her innate goodness that called to me.

She acted like she was above all the normal faults and failures that clung to the rest of us like the scent of smoke after a fire.

I was infatuated with her, but that didn't stop me from acting like she didn't exist.

In the scorching heat of summer, Affton taught me that there is always a way back from the brink of despair. She showed me that the trick to having it all was realizing that it was already there, in my hands. All I had to do was hold onto it.

​The road to recovery is full of twists and turns no matter who is in the driver's seat.
He was his own kind of drug. Addictive and problematic. Once you had a little bit of him, you wanted more, but once you had all of him, it seemed impossible to live without him flowing through your veins. 
Author Jay Crownover outdid herself with this book y'all.
I'm a big fan of her work as a whole, and am usually left with huge book hangovers after reading her latest books, but this one takes it to a whole new level.
Recovered makes me wish I was a better writer and could write the flowery poetry type of review it so justly deserves. Sadly, that's not the type of reviewer I am so we'll have to settle for my usual style of review that's littered with gifs.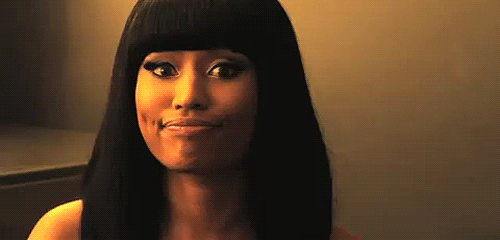 Let's start with Cable.
This character is really raw even for a Jay Crownover book. I'm used to her male characters with an edge. (Most of her female characters too. 😉 ) but this one takes the cake.
He's stripped down and broken and one of the best new adult characters I've ever read to be honest.  I spent the entire book trying to figure out how Affton was going to be able to save him and when it was all played out I couldn't have guessed how it was all going to end.
Speaking of Affton, this character pulled so many emotions from me through reading this book. I think because I read the preface and knew that she was kind-of based on Jay herself, it was almost difficult for me to read her in a few scenes.
I don't actually know Jay, but we have met and reading this book made me feel like I was reading a private diary of a friend with their permission. The story was passionate and touching and truly one of the best reads of 2018 in my opinion.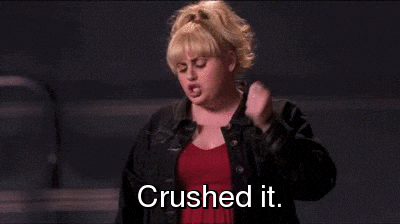 I give Recovered 5 out of 5 Krissy's Stars.
If you're looking for a book to make you feel and leave you breathless, this is the book for you. 😉
Xo-K
*I was generously given an advanced copy of this book in exchange for an honest review.
CABLE

Port Aransas

I liked the water.

I appreciated the way it could be calm and serene one minute, but as soon as something disrupted the surface, it could rage and churn with a scary kind of violence.

I also respected that you could never tell what was lurking beneath the surface. There was no telling how deep the water was until you waded in. One minute your feet were solidly on the sandy bottom, the next you were in over your head. Sinking, falling, flailing as you went under.

That was pretty much how I felt every single day of my life. Some days I could touch the bottom, but more often than not I was struggling to find my way to the surface, desperate for a breath of air.

I watched the water roll up over my toes, touching the torn hem of my jeans. My ass had been planted in the sand for a couple of hours now, and the tide was starting to come in. I was soaking wet, and my jeans were going to weigh a ton by the time I made my way back up to my dad's waterfront beach house. I couldn't find the energy to care about the tide or the hazy knowledge that I was going to be entirely uncomfortable when I finally got to my feet. My impending discomfort had little to do with wet denim and clammy underwear and everything to do with the reality that the solitude I'd been searching for was about to be snatched away from me. All I wanted was to be alone. I had spent the last year and a half of my life surrounded by criminals and correctional officers, and addicts and counselors. I'd been swarmed by the worst of the worst, and all I wanted was some room to breathe.

I wasn't getting it.
Jay Crownover is the International and multiple New York Times and USA Today bestselling author of the Marked Men series, The Saints of Denver series, the Point and Breaking Point series. Her books can be found translated in many different languages all around the world. She is a tattooed, crazy haired Colorado native who lives at the base of the Rockies with her awesome dogs. This is where she can frequently be found enjoying a cold beer and Taco Tuesdays, as well as live music and terrible TV shows. Jay is a self-declared music snob and outspoken book lover who is always looking for her next adventure, between the pages and on the road.
You can email Jay at: JayCrownover@gmail.com
Goodreads: https://www.goodreads.com/Crownover
(Click on the book for more information.)