May 31, 2018
The Final Move by Victoria Denault *Throwback REVIEW*

Victoria Denault
Release Date: December 8, 2015
KBN Rating:
Hockey legend Devin Garrison thought he blew his shot. But his relationship with Callie Caplan just went into overtime.

Sexy, rich, and one of the biggest stars in the NHL, Devin Garrison has always been the one who had it all. That is until his marriage falls apart and he realizes he has to start over. If he's honest, there has only been one woman who ever really excited him-Callie Caplan. They shared a night that was hotter than the late-summer sun, but in an instant-Callie was gone, pretending it never happened.

Callie Caplan isn't the wild child people think she is. It's true she's avoided relationships, but only because she's seen how crazy love can be. And her messy, imperfect life is crazy enough without opening her heart to a man-even one as picture perfect as Devin. But when fate brings them back together-just as they need each other most-Devin is determined to convince Callie that what she's feeling is real. And this final play may be their chance at forever . . .
"Stop having flings. Don't move on from ours." His hazel eyes are leveled on me with such a clear focused stare that I get goose bumps. "I'm your final move."
Oh girl. This book is so flipping swoony!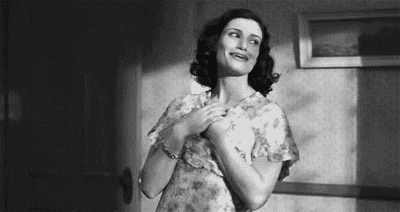 I decided a few weeks ago to get my act together, face my fears and anxiety head-on, and return to book world. Slowly. 😉 I have way too many reviews that I owe authors from over a year ago and this is one of them.
I was in the mood for some good ol' sports romance and The Final Move was sitting pretty on my Netgalley shelf just waiting for me to start reading it. Now that I have read it, I'm kicking myself for waiting SO long to start it!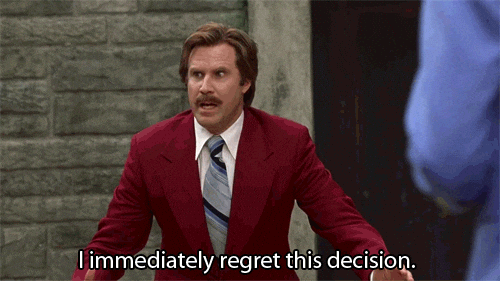 The Final Move is a sweet, steamy, and exciting read. The more I read, the harder it was for me to put it down and do anything else. (I ended up reading the entire book in one night.) The author had me completely wrapped up in this story and I didn't want it to end.
Almost immediately after I began reading I realized that this was a book most likely at the end of a series. I know a lot of you find it almost sacrilegious to begin a series at the end but I'm just a rebel I suppose. Haha! I'm also pretty sure I'm going to purchase book one, One Final Shot, and start this series at the proper beginning as soon as I finish writing this review. 😛
If you're in to slow burn, friends-to-lovers types of sports romance, then this book is a total #MUSTREAD. It checks off all of the boxes for me that make up a perfect hockey romance.
Hot hockey stud✔
Super steamy Romance✔
Fully developed characters and story, who aren't just jumping each others bones every chapter✔✔✔
I give the Final Move 5 out of 5 KBN stars!
As much as I loved reading about Devin and Callie, I'm postitive I'm going to love reading about the rest of their friends/family. (even though I kind-of already know what happens to them.) LOL
Xo-K
*I was generously given a copy of this book by Netgalley in exchange for an honest review.
Victoria Denault loves ocean air, seventies music, kalimotxos, strong heroines and flawed heroes.

Her Hometown Players series and San Francisco Thunder series are sports romance and she's been a passionate hockey fan since she was a child.

Before focusing on writing novels, Victoria was a journalist and a stand-up comic. Victoria grew up in Montreal, Canada but has lived in many major cities across North America. She spent her childhood summers in Maine and adult summers in Spain. She's now happily settled in Los Angeles with her husband and their two chubby Chihuahuas. Victoria is repped by Kimberly Brower of Brower Literary.
(Click on the book for more information.)